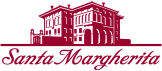 Tiramisù
Espresso, Mascarpone and chocolate. Perfection!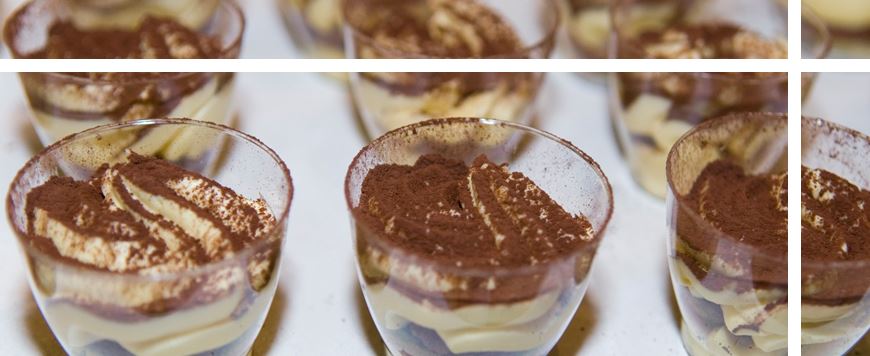 Ingredients
6 medium eggs

½ cup sugar + 2 tbsp for the coffee

2 cups Mascarpone

Coffee (preferably espresso), enough to soak Savoiardi (ladyfingers)

Cacao powder, enough to dust top of tiramisù

Chocolate flakes, enough to top tiramisù

1¾ cups Savoiardi (ladyfingers)
Directions
Separate the egg whites from the yolks.
Add half of the sugar to the yolks and beat in an electric mixer using the whisk attachment. You are aiming for a nice clear, creamy mixture.
Add the Mascarpone to the yolk mixture.
Take the egg whites: whisk them with the aid of an electric mixer. Keep sprinkling in the other half of the sugar and whisking until stiff peaks form. Once the egg whites are whisked into peaks, add them to the yolk, sugar and Mascarpone mixture.
Spoon out cream mixture onto the bottom of each small bowl.
Dip the ladyfingers into the coffee, being careful not to soak them too much, then arrange them in the bowl, cutting them to fit the shape of the container.
Spoon a tbsp of cream over the ladyfingers, level the cream and cover with a layer of ladyfingers dipped in the coffee.
Dust with the bitter cocoa powder.
Refrigerate for a few hours to give the tiramisù time to firm up.
Other Recipes You Might Like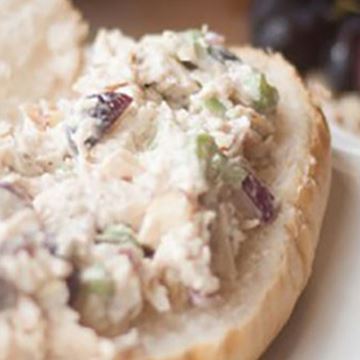 Chicken Salad Sandwiches
See Recipe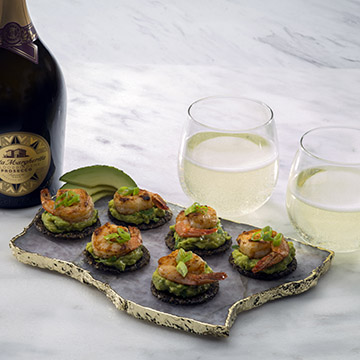 Blackened Shrimp Avocado Bites
See Recipe