Sparkling Rosé
Our pioneering spirit has led to industry-changing benchmarks including our Pinot Grigio, Prosecco Superiore DOCG,  and now our Sparkling Rosé. Born out of our desire to create a new favorite, our Sparkling Rosé pairs perfectly with a variety of cuisines and boosts the festivity level of any gathering. While predominantly white, this wine has just a kiss of red.
Lively and delicate, the first time you welcome this surprisingly satisfying wine to your gatherings won't be the last.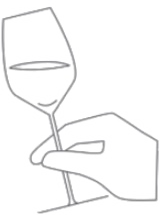 Tasting Notes
This pale pink wine brings a full bouquet of pleasing floral aromas with hints of red berry, artfully crafted with a blend of white wine made from Chardonnay and Glera grapes and a red varietal, Italian Malbec. Its flavor is delicate, but vibrant and well rounded, remaining on the palate and making this a delicious, easy-drinking wine.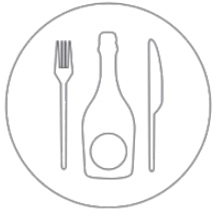 Pairing Notes
A tasty, aromatic aperitif and an exciting accompaniment to brunch, desserts, antipasti, seafood, and intensely flavored cuisines. Try pairing it with savory Italian appetizers, seafood Thermidor, paella, and exotic, spicy East Asian dishes. Our Sparkling Rosé is a delicious way to elevate any occasion.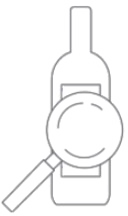 The details make the difference
The blending of rosé wine is a delicate art, and Santa Margherita is proud to share this delicious masterpiece. We start with white wine made from the Glera grapes used to produce Prosecco, then add Chardonnay and a small amount of Malbec to add richness and color. This tantalizing blend undergoes a month-long second fermentation followed by six months of maturation in pressurized tanks. Only then is this dry, sparkling treasure ready for you to share at your next gathering.
Grapes: Chardonnay, Glera, Malbec
Production zone: Hilly area in the province of Treviso and the eastern part of the province of Venice
Altitude: 0 - 1,150 ft. above sea level
Alcohol level: 11.5% vol.
Serving temperature: 42 - 46 °F
Recommended glass: Medium-sized, tulip-shaped, narrowing towards the rim
Type of soil: Fluvial (Chardonnay), morainic (Glera), fluvial and lagoon (malbec)
Training systems: Guyot (Chardonnay), Sylvoz/double Guyot (Glera), Spurred cordon (malbec)
Plant density: 3,500 - 4000 vines per hectare (Chardonnay), 1,215 - 1,415 per acre (Glera), 2,105 per acre (Malbec)
Harvest period: Second half of September
Aging potential: 1 - 2 years, meant to be enjoyed fresh
Sugar content: 8.3g/750ML