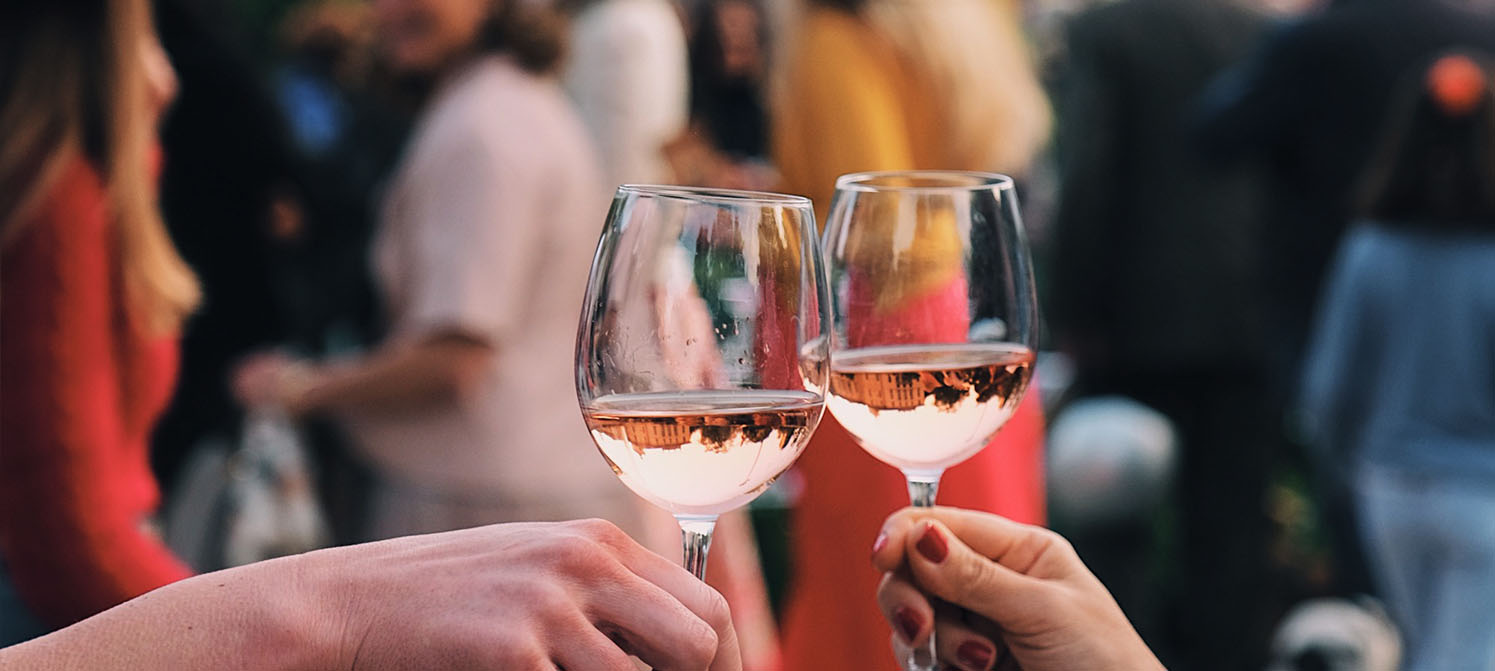 Santa Margherita Pinot Grigio: 1961-2021: Sixty Years a Classic
Santa Margherita Pinot Grigio is a byword for pleasurable drinkability; so much so it has become an essential part of convivial gatherings, transcending its Italian origins to be an international staple at home and on the restaurant wine list.
Source: Decanter
We Drank 90 Bottles of Wine to Find the Best Wines of All the Wines and It Was So, So Hard

"When I'm like, 'WOW, how is it NOT the weekend yet?' this fruit-forward citrus blend o' flavors is extra light, so I never miss my alarm in the morning."
Source: Cosmopolitan Online
These Wines Will Help Get You Through Quarantine

While you might not be able to go out to brunch right now, you definitely can still make yourself mimosas at home. Grab a bottle of OJ and this delicious Prosecco to DIY your own bottomless situation.
Source: Lonny
These 11 Bottles Of Prosecco Are Cheaper Than Champagne—And Just As Sippable

Santa Margherita Winery has been dedicated to creating Prosecco for decades. They have accomplished elegance and finesse in these bubbles with aromas of bright lemon.
Source: Delish
Father's Day Gifts for the New Dad, Who Just Wants a Drink (And May Be Missing His Sleep!)

Help him celebrate the birth of his new baby girl with a toast made with delicately pink Santa Margherita Sparkling Rose, which is a little bit fruity and a little bit dry.
Source: Parade Online
Celebrate National Wine Day 2020 With Special Bottles That Give Back

Santa Margherita is donating $250,000 to multiple charities across the U.S. Their first two donations went to Meals on Wheels and the National Restaurant Association – Restaurant Employee Relief Fund. The company also donated a $50,000 portion of the $250,000 to Direct Relief, which works to help support frontline workers across the U.S. by providing necessary medical resources.
Source: International Business Times
4 Things To Make for Your Next Virtual Happy Hour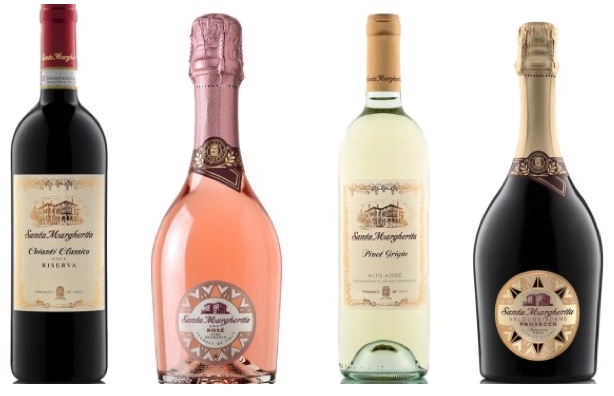 Sazama describes Santa Margherita's Pinot Grigio as dry with, "intense aromas and appealing flavors of golden delicious apples and citrus with a long, multi-layered finish."
Pour a glass of this refreshing white wine at happy hour and, if you're feeling really fancy, nibble on some homemade pizza with prosciutto, Parmesan, and arugula.
Source: Eat This, Not That! Online
Mother's Day Gifts for the Glam Mom

Santa Margherita Prosecco Superiore Cheers your mom (over Skype) with this prosecco on Mother's Day. You can get it delivered right to her doorstep thanks to Drizly, and it has cheerful aromas of pineapple and peach.
Source: E! Online
These Are My 5 Favorite Wines Right Now—and They're All Under $20

This half-bottle of Prosecco (375 mL) is the perfect size for spring picnics or a romantic dinner for two. It's crisp and easy to drink and has an understated apple flavor—perfect for pleasing a variety of palates.
Source: EatingWell Magazine Online
Every proper happy hour should start with these best prosecco brands

Crisp and vibrant, this Prosecco Superiore from Santa Margherita tastes delicious served as a simple aperitif, but it also plays nicely with seared scallops, raw oysters, and other delicate seafood dishes. This prosecco even earned the DOCG classification — Italy's highest wine-quality classification.
Source: BestProducts.com
Wine pairings for big game's most popular snack foods

Chicken wings — especially if they're on the sweet and spicy side — pair perfectly with a medium-bodied or dry white wine, an expert with the Santa Margherita Winery shared with Fox News. Something like a Pinot Grigio for a plain wing or a dry Chenin Blanc for a glazed wing, to complement the sweetness and balance the heat.
Source: FOX News Online