Wine Tips
Wine Basics
Get inspired with these great tips and recipes. Everything you will need is here, from information on speed chilling your Prosecco to excellent recipes and even cocktails.
Which glass should you serve your wine in? And at what temperature? These entertaining and wine tips will have you hosting like a pro in no time. Start exploring and make your next gathering even more memorable.
HOW TO CHILL A BOTTLE QUICKLY
When you need to chill a bottle of wine quickly, which method works best? We'll show you.
An ice bath will chill a bottle of wine in about 15 minutes. The process is not only fast, it's easy. Fill an ice bucket or a metal bowl with equal parts water and ice, then insert the wine bottle. You'll want as much of the bottle as possible below the surface of the ice bath. Add more ice and water, if needed. To further speed up the process, add one cup of salt to the ice bath.
Every wine has an optimal serving temperature ranging anywhere from 38–68°F:
Reds, like our Chianti Classico Riserva, are kept at room temperature. If you have a wine cellar, keep it between 61–68°F. In the heat of summer chill that red for 20 minutes in the fridge and then store it in a chiller on the table.
Crisp, light whites like Pinot Grigio are best in the 45-50°F range. Full or fruitier wines like Chardonnay should be closer to 50°F.
Sparklers, like our Prosecco Superiore and Sparkling Rosé, taste best when chilled to between 38-47°F. Have a bucket of ice with water on the table to keep the wine chilled until you've finished the last drop.
Opening a Chilled Sparkling Bottle of Prosecco Superiore
Always exercise caution when opening sparkling wines as they are under extreme pressure. Remove the foil covering by locating the easy-open tab. Next, place your thumb over the cork and untwist the 'key' to loosen the wire cage. Leave the wire cage on, as it will help you hold the cork in place. Keeping your hand always over the wire cage, aim the bottle in a safe direction and slowly twist the bottle, holding the cage and the cork in place. You will feel the cork release and hear it pop. Enjoy!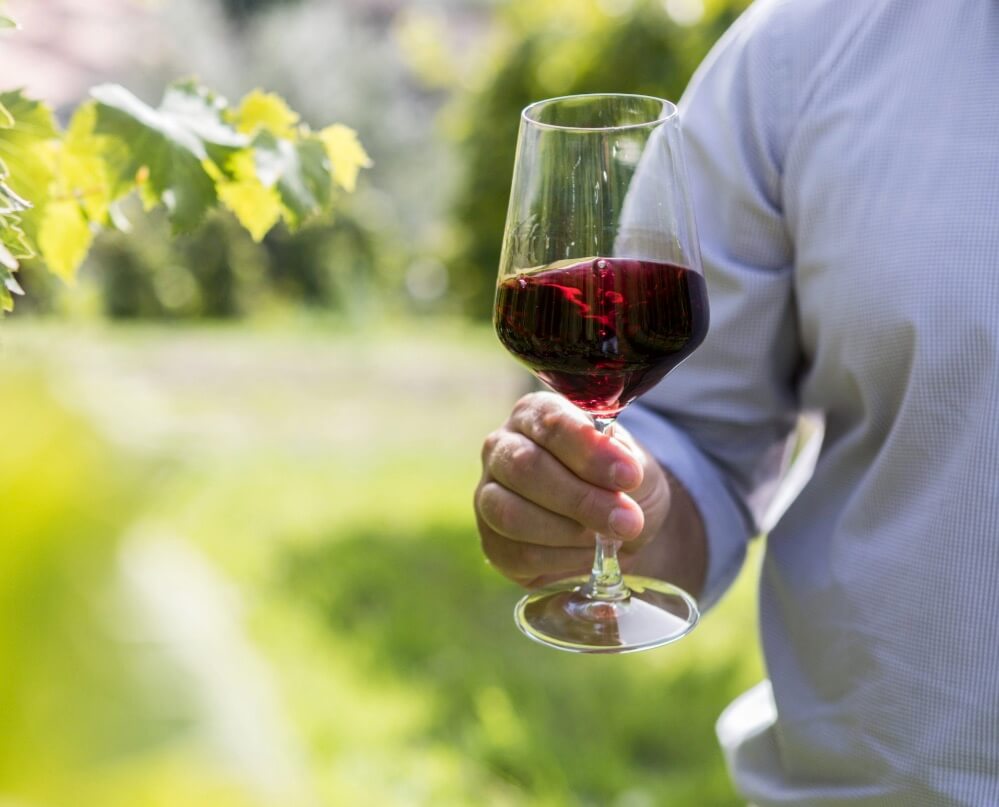 DECANTING
Letting wine breathe (exposing it to air) softens the tannins, making subtle flavors easier to taste. You can achieve aeration in your glass by swirling the wine and letting it rest up to 20 minutes, but who has time for that? Decant your wine 20 minutes prior to guests arriving.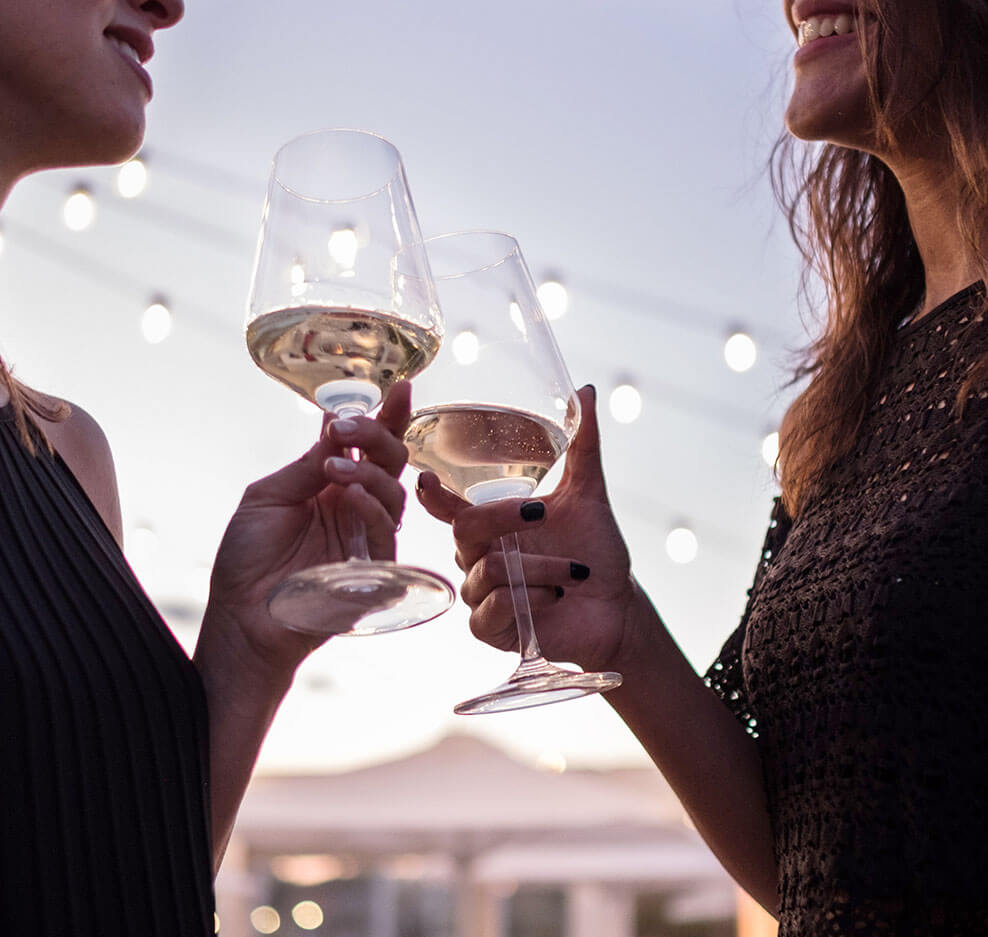 CHEERS!
Every culture has rules for toasting. Here are a few we like to appropriate and call our own:
Make eye contact as you clink glasses.
Be sure you clink glasses with everyone in the group or no one at all.
If the toast is for you, raise your glass, but don't sip.
And on a practical note, clink glassware on the larger portion of the bowl. The edge is more likely to crack or break.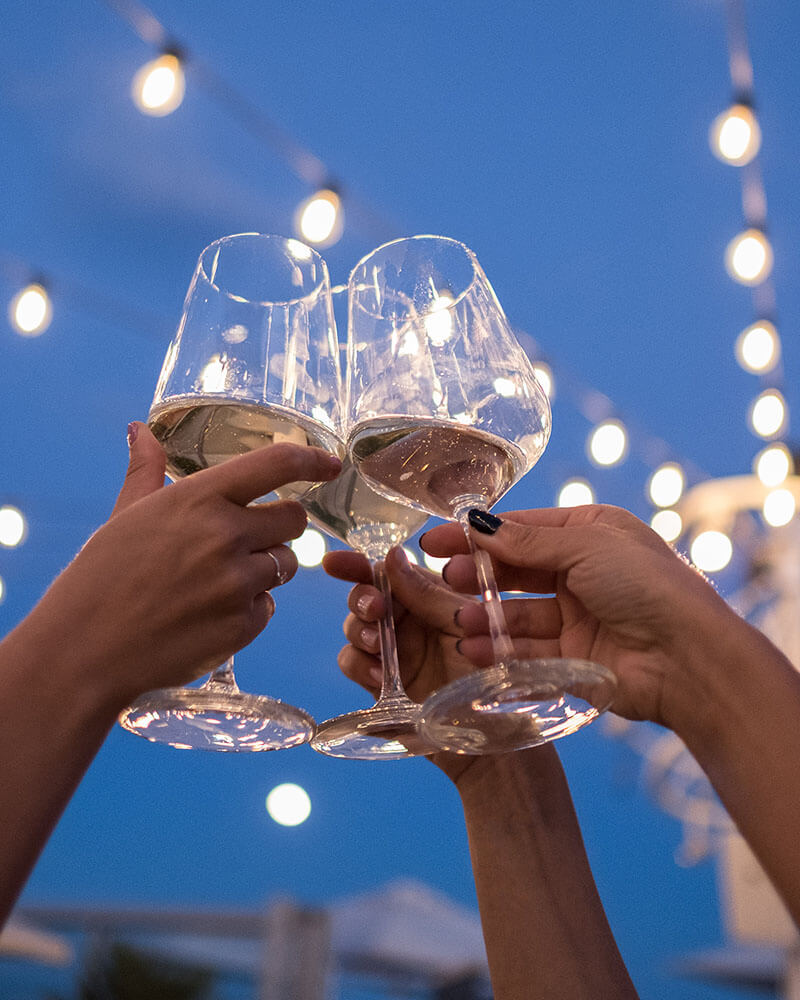 TOASTING
A toast to the host is always a welcome effort. Memorize one or two really good toasts. They are priceless when thanking a generous host.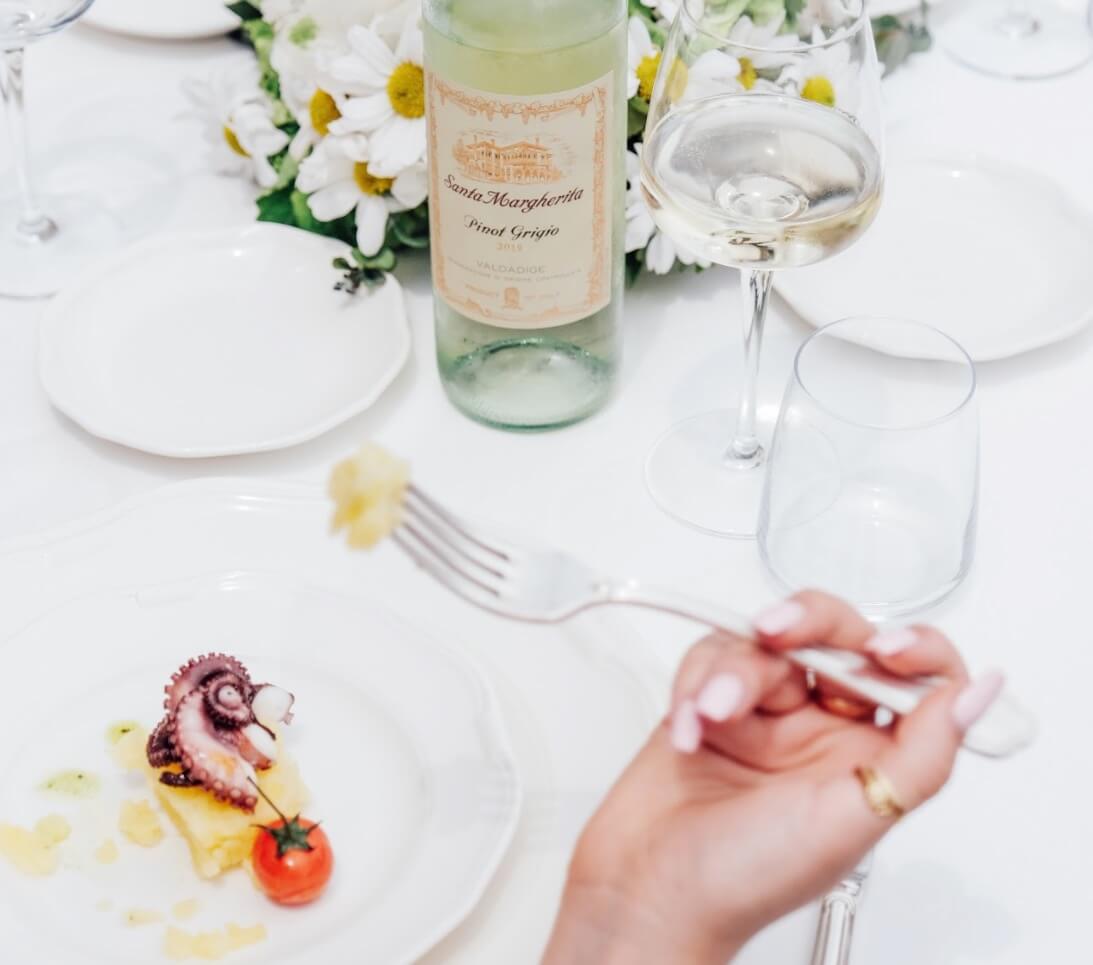 GREAT HOSTING
Never run out of food or wine. One bottle serves 4-5 glasses. Do the math and have a couple extra in case anyone drops in unexpectedly. If everyone is having an enjoyable time, and the party runs long, you'll be prepared.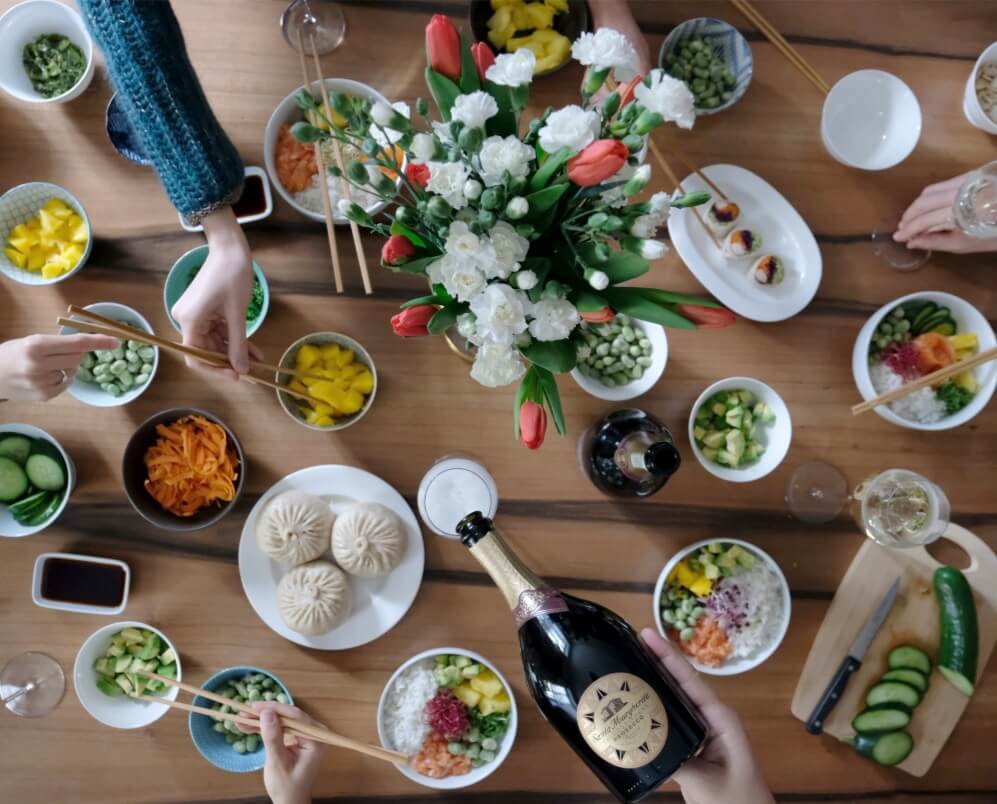 GREAT GUESTING
Always bring wine. Grab a nice carry bag as part of your gift to the host or hostess. If you're bringing a white wine, make sure it's chilled. Etiquette doesn't demand the host serve what you bring, but if they choose to, it will be ready to go.