Chianti Classico Riserva D.O.C.G.
When Nonna makes her special Sunday Gravy and mushroom ravioli or famous pot roast, the wine you serve needs to do it justice. Our complex, earthy, and austere Chianti Classico Riserva is just what these flavorful dishes need. It's not only an authentic taste of Tuscany, it's the ultimate expression of Italian hospitality. Share it with those you deem worthy, on special occasions or on those occasions you want to make special. 
Our Chianti Classico Riserva gets its name and its unmistakable spirit from its birthplace in the heart of Tuscany. Rooted in history – the Romans cultivated grapes in the region over 700 years ago – this classic wine has had a long and aristocratic history throughout the world.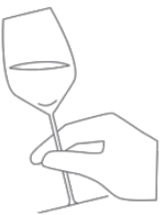 Tasting Notes
The aromas of this complex red wine range from cherries and plums to gladiolus flowers and earthy flint. The tannic, oak-aged flavors are bright and round, with a dry, warm, fresh earthy finish.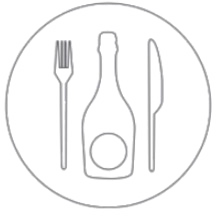 Pairing Notes
Best enjoyed with very flavorful dishes, such as tomato-based sauces, roasts of pork or beef, and game meats from venison to pheasant. It is also excellent with mature cheeses.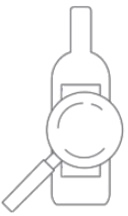 The details make the difference
The nuanced, layered flavors of this wine begin with the blending of juice from three different grape varietals: predominantly Sangiovese with the addition of Merlot and Cabernet Sauvignon. We use a two-stage fermentation process to develop the wine's full, round flavor and character. After two years of aging in French oak barrels and an additional three months aging after bottling, it is released to the market and ready for you to share at your table.
Grapes: Sangiovese (90%), Merlot (5%) and Cabernet Sauvignon (5%)
Production zone: Chianti Classico
Altitude: 1,150 – 1,800 ft. above sea level
Alcohol level: 13.5% vol.
Serving temperature: 61 - 65 °F
Recommended glass: A large glass, narrowing at the rim
Type of soil: Schist and sandstone marl
Training systems: Spurred Cordon and Guyot
Plant density: 1,335 – 2,075 per acre
Harvest period: October 1st – October 20th
Aging potential: 6 – 8 years